In the context of the increasingly developing online world, managing and configuring proxy settings has become extremely important. "Proxy SwitchyOmega" is an advanced solution for those looking to enhance their web browsing experience. But what exactly is this tool? Why has it become essential, and how do you use it? The following passage will provide you with an in-depth look at Proxy SwitchyOmega, along with step-by-step instructions for setting up this tool professionally.
Introduction to Proxy Switchyomega
What is Proxy SwitchyOmega?
Proxy SwitchyOmega is a popular browser extension designed specifically to configure and change proxy settings in web browsers, catering to the need for anonymous IP browsing. When operating through a proxy server, your real IP address is hidden, replaced by a virtual IP address or an IP from another country, preventing the destination server from identifying your actual location.
By using Proxy SwitchyOmega, users can protect their personal information from unwanted tracking and gain access to geo-restricted content. One of the typical applications of this extension is when registering accounts on international e-commerce and social media platforms such as eBay, Paypal, Amazon, Etsy, and Facebook.
With Proxy SwitchyOmega, you not only ensure your online privacy but also open the door to exploring a vast world of the internet without encountering any barriers. Whether you're a tech expert or just an average user, Proxy SwitchyOmega is an indispensable tool for safeguarding privacy and online freedom.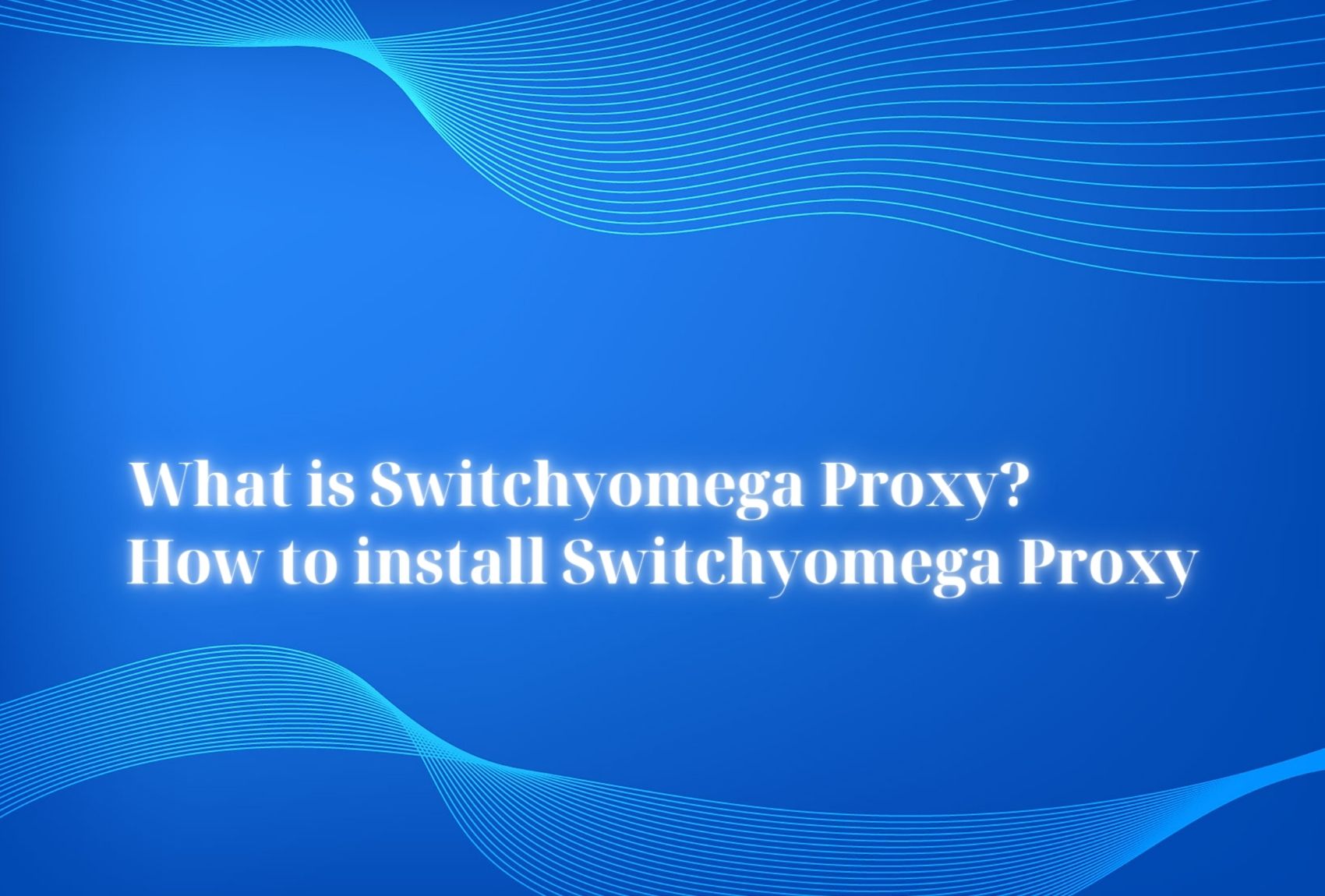 Buy cheap proxies at proxyv6.net
Key Features of Proxy Switchyomega
Proxy SwitchyOmega is a browser extension, such as Chrome, that allows users to easily manage and switch between multiple proxy servers. This feature is particularly useful for those who regularly use proxies to access the web or want to change their IP address. Here are some notable features of Proxy SwitchyOmega:
Flexible proxy configuration
Users can configure and use multiple different proxy servers and switch between them easily.
Support for SOCKS5 and HTTP/HTTPS proxies
SwitchyOmega supports various proxy types, offering flexibility in choosing the appropriate configuration.
Automatic proxy switching
This feature allows users to set rules for automatically switching proxies based on URLs or other conditions.
PAC script mode
Users can use PAC scripts to automatically configure proxies based on specific criteria.
Quick profile switching
Users can create multiple profiles with different proxy configurations and switch between them quickly from the context menu or the toolbar.
Import/export configuration support
This extension provides the ability to export or import proxy configurations, making it easy to share or back up settings.
User-friendly interface
Proxy SwitchyOmega has an intuitive, user-friendly interface that allows users to configure and manage proxies without requiring special technical skills.
Proxy testing feature
This extension also offers a proxy testing feature to ensure that the proxies are functioning correctly before applying the configuration.
Compatibility with multiple browsers
Proxy SwitchyOmega is compatible with several popular browsers, including Chrome and Firefox, making it easy for users to integrate and use.
How to Install Proxy Switchyomega
To optimize control and security while browsing the web, installing a proxy management tool is essential. Below is a detailed guide on how to install and configure Proxy SwitchyOmega in the Chrome browser:
Step 1: Initiate the Installation
First, open the Chrome browser on your computer. Next, access the Chrome Web Store via the link https://chrome.google.com/webstore and type "Proxy SwitchyOmega" into the search bar. When you find the appropriate application, click "Add to Chrome" to begin the installation process.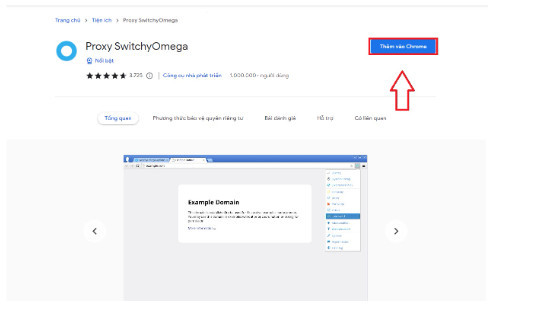 Step 2: Configure the Proxy
After successfully installing, you will see the Proxy SwitchyOmega icon appear in the top-right corner of the screen. Click on that icon to open the main interface of the extension. Here, select "New Profile" to create a new proxy profile and then give it a name.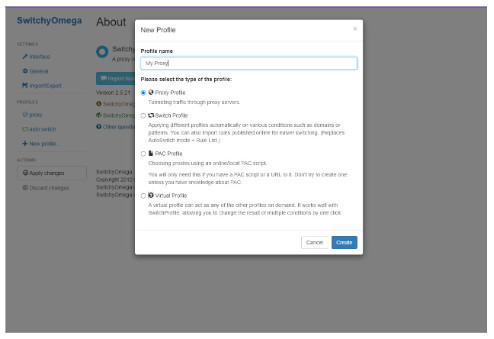 Step 3: Complete the Configuration
At this stage, you will need to decide on the protocol type you want to use – HTTP or SOCKS5, based on your system configuration. Enter the server address and connection port in the "Server" and "Port" fields. Make sure you enter the correct information before clicking "Save" to save your configuration.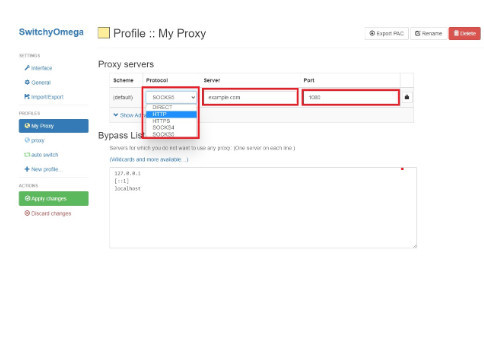 In today's digital age, the security and confidentiality of information have become top priorities for every business. That's why using proxies has become an essential part of the IT strategy for every organization. At Proxyv4.net, you will have access to a source of affordable yet high-quality proxies.
Proxyv4.net proudly offers reliable proxy services, ensuring absolute stability and security for all your online transactions. With a team of top experts in networking and information security, we are committed to providing customers with the best possible service, along with 24/7 technical support to meet all your needs and resolve any issues quickly.