In the digital age, protecting one's privacy and ensuring safe internet access has become paramount. The 4G Proxy, a variant among the range of mobile proxies, has emerged as a leading solution to achieve this goal. For a deeper insight into 4G Proxy and to understand how to deploy it optimally, follow our in-depth analysis and guidance.
An Introduction to 4G Proxy
What is a 4G Proxy?
The concept of 4G Proxy is gaining popularity in today's digital era, especially in the fields of media promotion and online advertising. To better understand 4G Proxy, let's delve into its definition and functionality. 4G Proxy, also known as Mobile Proxy, is a service based on the mobile networks of major carriers like Viettel, Mobifone, and Vinaphone, operating primarily on two protocols: HTTP and SOCKS. A distinguishing feature of these 4G IPs is their high "trust" level due to their scarcity compared to IPs from dedicated servers or residential IPs. Relying on 4G connectivity from mobile SIMs, 4G Proxy creates a secure and reliable connection environment, similar to using a 4G SIM to broadcast Wifi for other devices. However, the key difference is that this connection is made via proxy protocols like HTTP or SOCKS5, not directly through Wifi. To effectively use 4G Proxy, users need specialized software to create new profiles while preventing browser fingerprint detection. Currently, there are various software options that support this, including but not limited to Multilogin, Ads Power, Incognito, and Ghen Login.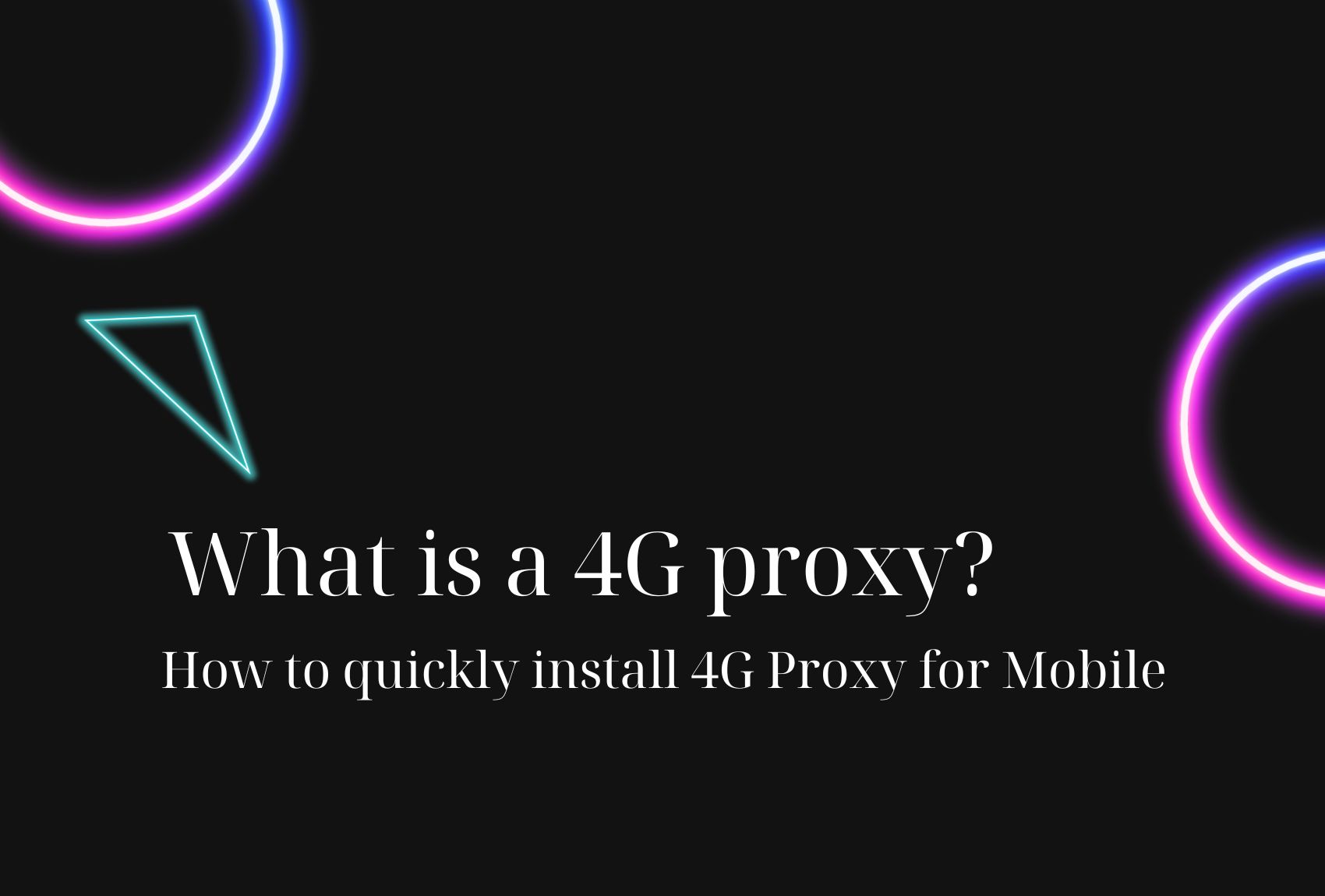 Buy cheap proxies at proxyv6.net
Things to Consider When Using 4G Proxy
First and foremost, it's crucial to select a reputable and trustworthy proxy provider. Research their service quality, security, and stability before making a decision. This ensures your personal data remains confidential, and you don't face issues like slow access speeds or access denials.
Predicting and Managing IP Addresses
While using a 4G proxy, IP addresses can change continuously. Users need to anticipate and understand these changes to maximize the service's efficiency.
Optimizing Internet Access Speed
Although 4G proxies can enhance internet speed, if not configured correctly or if using an unstable proxy, they can also decrease the speed. It's essential to optimize configurations to achieve optimal access speed.
Protecting Personal Information
When using a 4G proxy, safeguarding personal information is a top priority. Employ strong passwords and set up distinct login accounts to shield your data against potential threats.
Compliance with Regulations and Laws
Remember that regulations and laws on proxy usage can vary by country. Familiarize yourself with the current rules before deciding to use a 4G proxy service to avoid any unwanted legal situations.
Quickly Setting Up 4G Proxy for Mobile
Here's an expert guide on configuring 4G proxy for mobile devices using LDPlayer emulator. Follow these detailed steps:
Step 1: Verify Current IP Address
First, determine your current IP address. Visit https://whoer.net/ to check your ongoing IP address.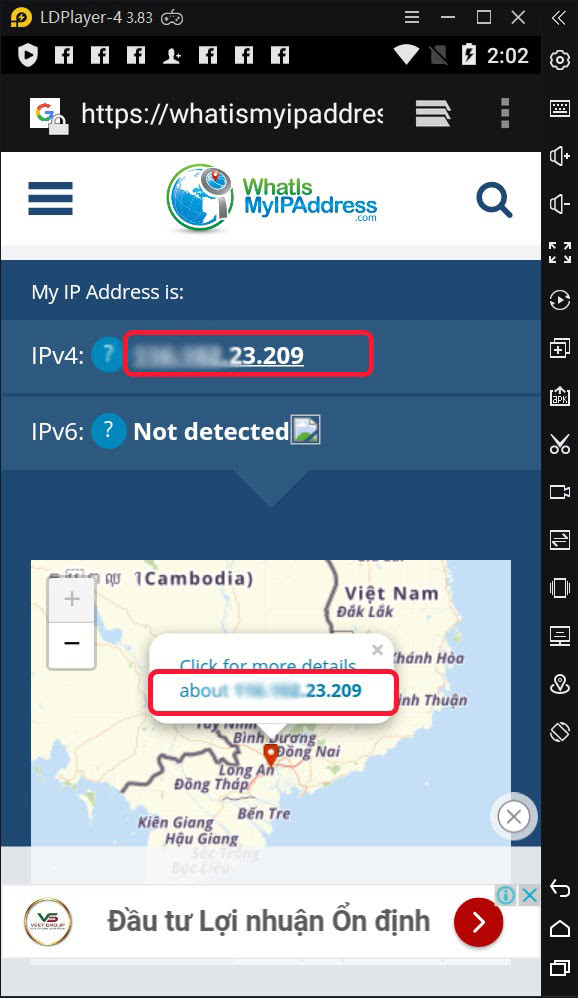 Step 2: Access the Settings Menu
After determining the IP address, open the "Settings" menu from the device's main screen.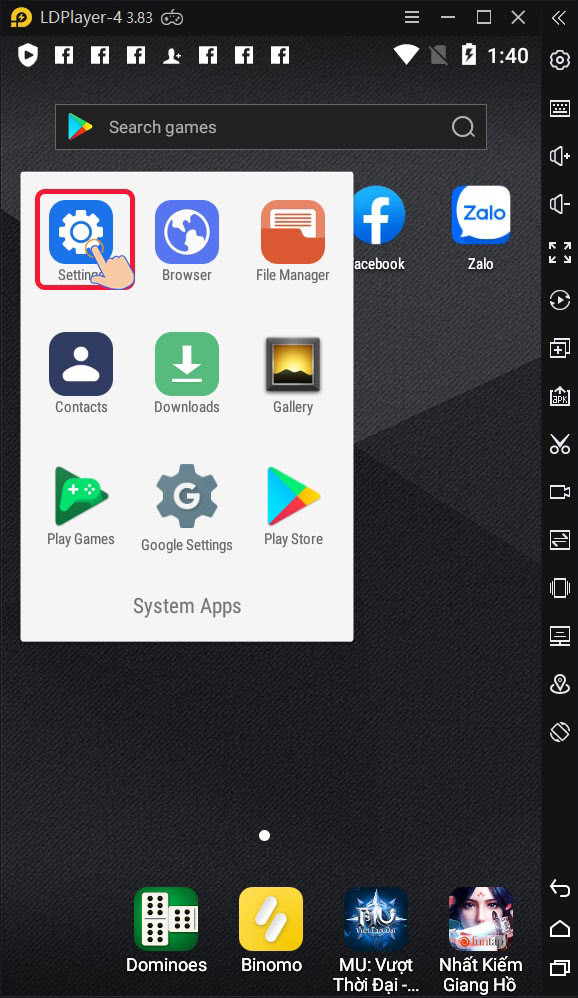 Step 3: Navigate to Wireless & Networks
In the "Settings," locate and select "Wireless & Networks." Next, click on the WiFi symbol to continue.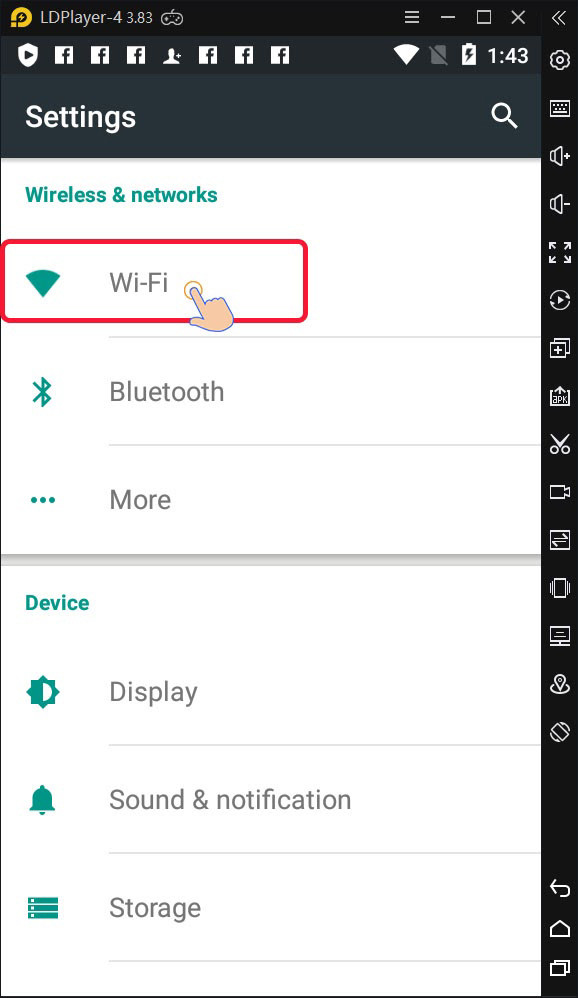 Step 4: Modify Network Settings
Under the WiFi section, press and hold the WiFi name you're using for 3 to 5 seconds. A menu will appear; choose "Modify network" to change network settings.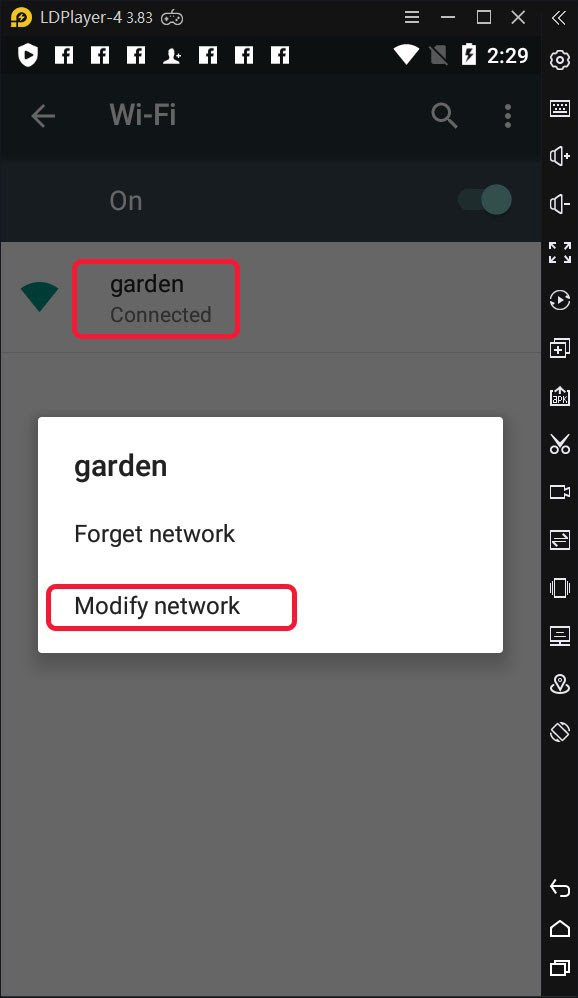 Step 5: Configure the Proxy
Lastly, select "Advanced Options," then "Manual" under the proxy section. Enter the 4G proxy details you wish to set up.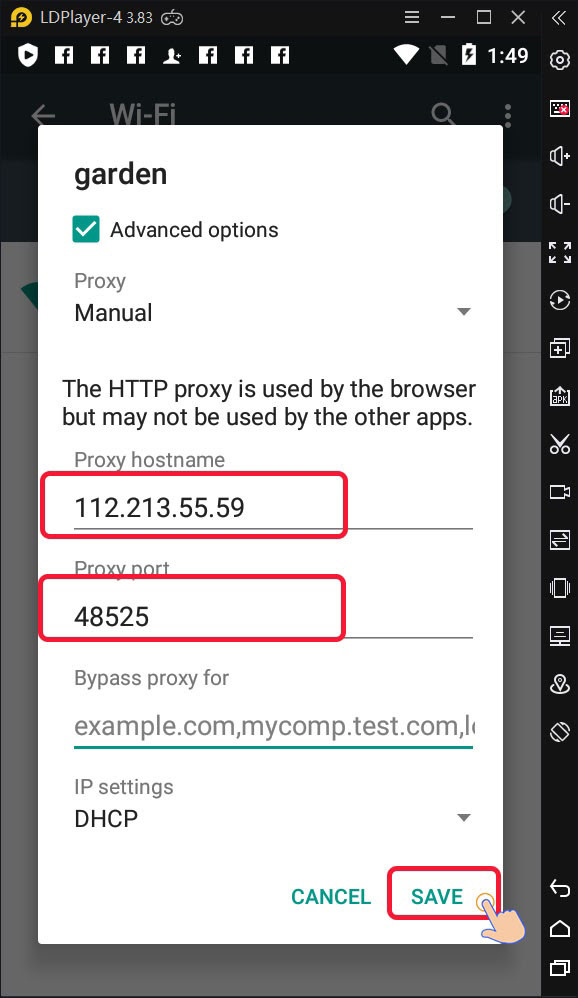 In today's digitized world, possessing a high-quality proxy service is no longer unfamiliar to many organizations and individuals. To meet this demand, proxyv4.net proudly offers affordable, top-tier, and stable proxy services. Choosing a proxy from proxyv4.net not only saves costs but also guarantees security and robust performance. Our services cater to all internet access needs, from safe web browsing and personal data protection to supporting online advertising and digital marketing campaigns. With our team of leading experts in the field, we always stay updated with the latest technological trends, ensuring your proxy service remains at the forefront. At proxyv4.net, you're not just purchasing a service; you're gaining trustworthy support from a team of professionals.