In the context of rapid digital development, the exchange and access of information online is constantly increasing. However, privacy and information security have become more important than ever. In a complex online environment, using a proxy has become a crucial measure to protect user identities and their sources of information. For an in-depth and accurate look at this topic, we invite our readers to explore more about proxies in the detailed article below.
Introduction to Proxy
What is a proxy?
In the digital world, data protection and privacy are becoming increasingly important. In this context, a "proxy" has become a familiar tool to enhance security and privacy when accessing the internet.
A proxy acts as an intermediary agent between your device and the internet. When accessing a website, instead of communicating directly with the server of the site, your device will connect to the proxy. The proxy server then requests content from the website and sends it back to you. Through this process, your real IP address is hidden, replaced by the IP address of the proxy server.
The most evident benefit of using a proxy is the ability to mask IP addresses, reducing the risk of tracking and keeping personal information safe. Moreover, proxies provide the ability to access geographically restricted content, allowing users to access information from any country they desire.
However, not all proxies are created equal. There are unreliable services that can pose security risks. Also, adding an intermediary layer can affect access speed. Therefore, choosing a quality proxy service is vitally important.
To optimize protection, users need to combine proxies with other security measures such as VPNs and anonymous browsing modes. In today's digital world, equipping yourself with proper knowledge and security tools will help you access the internet more safely and efficiently.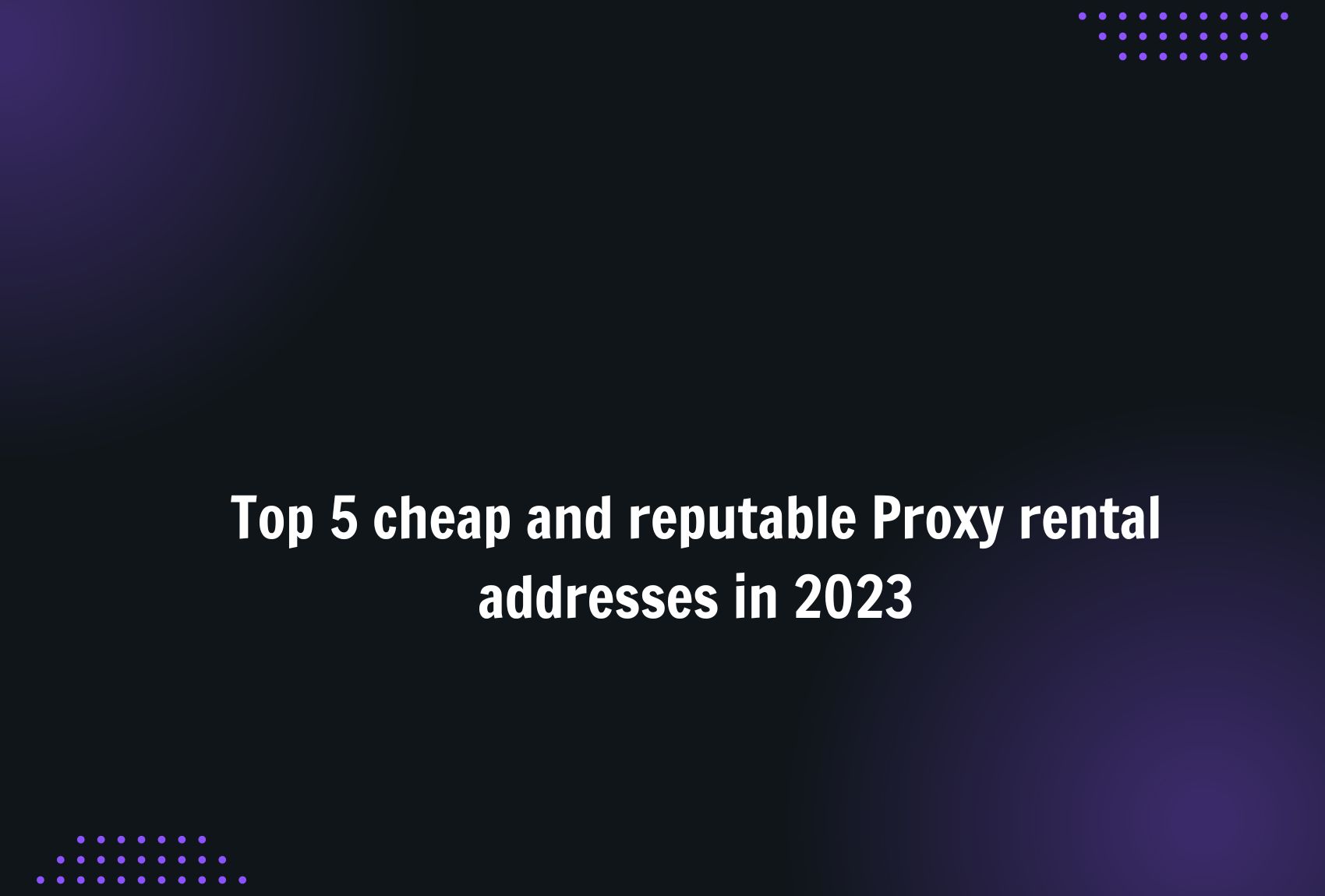 Buy cheap proxies at proxyv6.net
Key Features of Proxy
Proxies, an indispensable element in modern network infrastructure, offer many notable benefits. Below are the important features that proxies provide, helping to optimize and secure network systems.
Hide IP Address
Professional proxy servers help mask and protect your actual IP address, enhancing security and privacy.
Manage Network Traffic
Businesses can use proxies to control and limit bandwidth, ensuring network resources are allocated appropriately.
Web Data Filtering
This function helps block and remove unwanted content or ads from user access.
Optimize Speed
Proxies improve browsing speed by storing temporary data from previously accessed pages.
Load Balancing Consideration
For environments with multiple servers, proxies ensure every request is efficiently handled, enhancing network performance.
Optimal Security
With a proxy, your internal network is protected from threats from the internet, enhancing security.
Network Monitoring and Surveillance
Proxies assist in managing, tracking, and recording all network activity, ensuring compliance with security policies.
Access Restricted Content
Some proxy servers allow you to bypass geographic restrictions, expanding the scope of access.
DDoS Protection
Specialized proxies can counteract DDoS attacks, protecting network infrastructure.
Top 5 Affordable and Reliable Proxy Providers in 2023
In today's digital age, owning a trustworthy proxy address is vital. Below, I introduce the top 5 leading proxy providers in 2023 that you should consider:
Proxyv4.net
Why is Proxyv4.net at the top? Because they not only offer stable and safe services but also have extremely competitive prices. For those wanting to experience private browsing, this is the top choice.
Proxyv6.net
There's no denying that connection speed is essential, and Proxyv6.net embodies swiftness. If you love watching online videos without interruptions, turn to Proxyv6.net.
Proxy-n-VPN
At Proxy-n-VPN, quality is always a top priority. With a variety of proxies, from static to dynamic, you'll always feel secure about your connection when using their services.
Storm Proxies
Suitable for both businesses and individuals, Storm Proxies provides value with affordable services and 24/7 unlimited support that won't disappoint.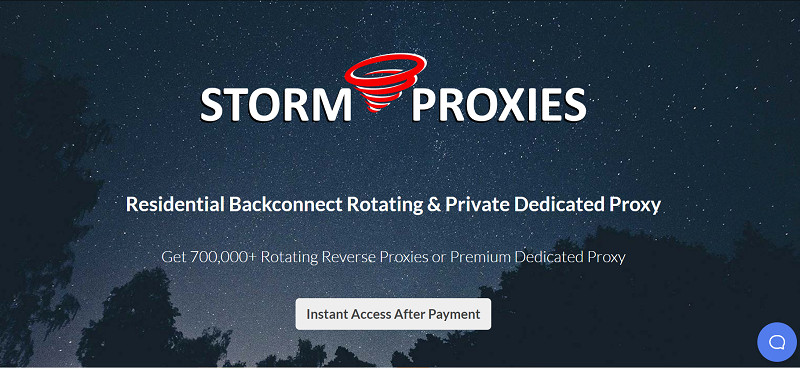 Oxylabs
Oxylabs is truly the "king" when it comes to providing large-scale proxies. With about 30 million IPs worldwide, it's an excellent choice for those wanting a wide range of IP options.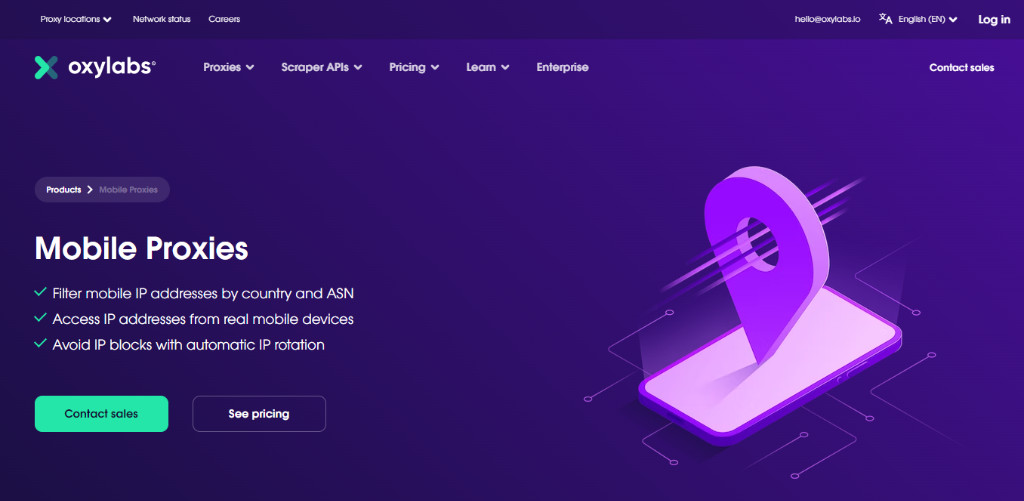 Proxy service is an indispensable tool in the modern online world. Especially when you need to ensure safety and security while accessing the internet, choosing a quality proxy is paramount. At proxyv4.net, we provide you with affordable, effective, and stable proxy solutions.
When you choose to buy a proxy at proxyv4.net, you not only receive quality service but also enjoy extremely competitive prices. We proudly offer an optimal proxy service, meeting the needs of all customers, from large businesses to individuals wanting to protect their personal information online.